More Tales from Spirit Lake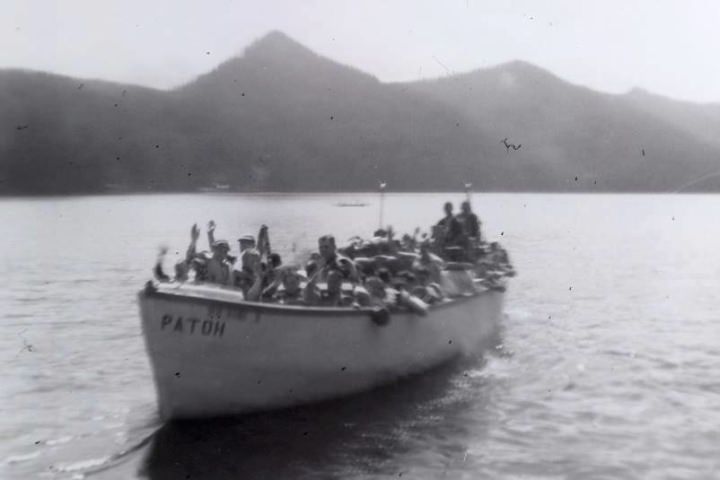 This is one of the WWII lifeboats that was sold to the Boy Scouts as a "transport" boat for the Spirit Lake BSA Camp at the foot of Mt St Helens. The boat was christened "Patoh" - the Yakima name for Mt Adams. (Gordon Bolton was the Camp Director, and his son and daughter spent their summers up at the camp in the 1960's.) In the photo, the Patoh is just heading into the dock at the Camp.
In 1966, the boat was deemed "unsafe" (supposedly the metal of the hull was getting thin), and Gordon was required to sink it out in the middle of the lake. When he tried to sink the boat by dashing holes in the hull with a metal spear, the hull was so tough, it took nearly an hour to make a hole... So much for the idea that the boat was "unsafe"!!!!
Pictured below is what is believed to be the last remaining Spirit Lake Scout Camp Staff T-shirt. Gordon's wife designed the logo!