National Order of the Arrow Conference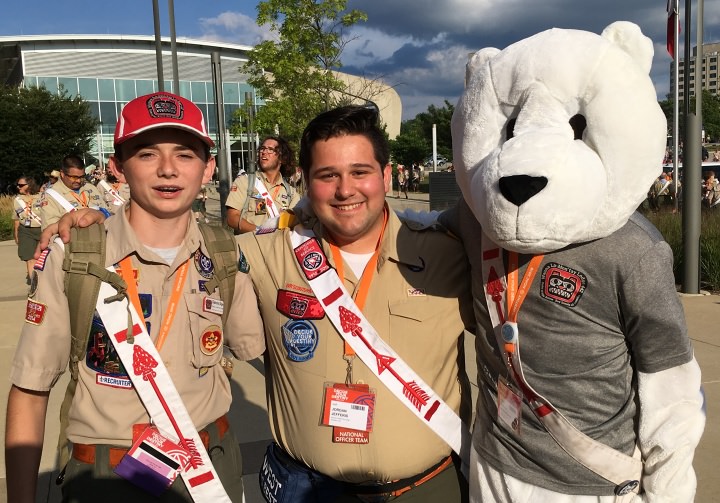 Date: 8/1/2020 - 8/8/2020
Location: Michigan State University - East Lansing, Michigan
NOAC is an event that is somewhat similar to the Boy Scout Jamboree, but for OA members only. We stay in university dormitories. Meals are in the student dining facilities, so there is plenty of time for fun and activities. NOAC is open to all active Arrowmen and only happens every two years. We would love to have you join us!
Wauna La-Mon'tay Lodge has a tradition of a "fun day" before NOAC. Our activities for this adventure will be planned by the youth leadership of the Lodge and details will be made available soon.
Cost: Because registration costs, airfare, and our tour expenses have not yet been determined, it is too early to set a firm price. For family budgetary purposes NOAC will probably not exceed $1600. (Adults pay the full fee and historically our Lodge has been able to provide a subsidy for the youth attending, making the youth's fee slightly less.)
Youth Members: The youth spaces will be filled on a first come first served basis. A waitlist will be available when all of the spaces are filled. A $100 deposit is required to hold a space for youth.
Adults Wanting to Attend: Scouting, the OA and NOAC are intended to be programs for our youth. The 2020 NOAC will have plenty of opportunities for adults to enjoy the Fun, Fellowship great training and activities. Our Lodge goal is that NOAC serves to inspire and train our future Lodge Leadership. We have openings for Adults to join our youth for this action-packed week of Scouting. Adults interested in being part of our contingent should go to the Lodge website and express their interest. Contingent Adults will be selected by the Fall of 2019.
Please click Register Today below in order to begin the process of signing up for NOAC 2020.