Three keys to a successful troop open house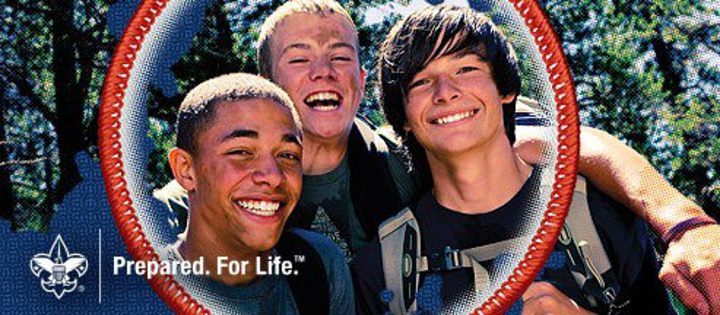 Recent focus group studies revealed that most would consider joining a troop if invited by a friend. A successful way to encourage boys to invite their friends is to conduct a troop open house. An open house has three essential steps; follow them and plan for success.
A troop open house is the best way to get new boys and their parents excited about Scouting!
Step One: The first step is to set up a campsite display wherever boys gather, ideally at their school or in the yard of a Scouting supporter across from the school. Visibility is very important.
Tents, hiking gear, and cobbler samples cooking on a stove will attract the natural curiosity of most any fifth- or sixth-grader. When you show outdoor gear, you are selling the "outing" in Scouting that interests boys.
No formal sales pitch is necessary. Simply explain the gear, offer a sample of food, and share some photos of troop outings. Make sure each boy gets a flier with the date, time, and place of the Open House, and ask each boy to fill out a high-adventure survey to obtain follow-up information.
Step Two: Follow up phone calls to invite parents to the meeting are important. During the call, refer to the completed high-adventure survey, and how it indicates their son is interested in the troop's activities.
The call also serves as a reminder in case the boy lost the flier. Emphasize that both the boy and a parent should attend, and be sure they know the date, time, and location of the open house.
Tip: ask current members to personally invite boys who completed the survey to the meeting.
Step Three: Roll out the red carpet at the open house and make visitors feel welcome. Give parents an orientation of the troop's activities and the values of Scouting. Take the boys to another location and play an action game or teach them a new skill.
Get new boys to attend an exciting outdoor outing as soon as possible, because boys join with the promise of fun and adventure. Some troops even use an outdoor activity in conjunction with their open houses to give guests a good taste of Scouting.
That's it! The Open House is a key way to add new members!
Surveys show that most parents do not know the age requirements to be a Scout ,or how to join a troop. The Open House can educate parents about Scouting and enable new boys to join in a non-threatening and fun atmosphere.
If you have questions about how your troop can hold a successful Open House, be certain to contact your district executive at your local Volunteer Service Center when you return home from camp.
[ Originally published in the summer 2006 edition of CPC Times ]
---
View additional Scouters' Blog articles