Planned gifts assure Scouting's future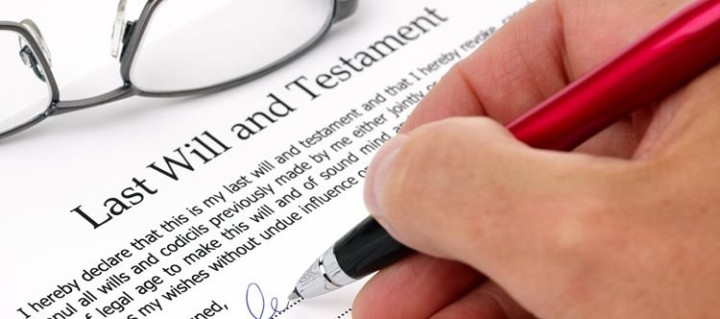 The programs and services of the Cascade Pacific Council, Boy Scouts of America are made possible by a mix of income sources including investments, fundraisers, grants, corporate support and your generous gifts. An overlooked type of donation, Planned Gifts, can provide positive tax savings to you and your estate and at the same time enable a larger or more significant gift amount for the youth of our Council.
The most basic Planned Gift is your Will. A legal Will is the best-known way to be sure your wishes are carried out. You actually can save extra estate settlement expenses for your family if you have a valid Will, but most of us don't have one! Less than 50% of Oregonians have a current, valid Will and it is estimated that only 6 – 10% of these Estates will make a charitable bequest.
Your gift planning today will support Scouting well into the future.
Since Planned Gifts most often need the services of a lawyer or financial professional to complete, and that most of these gifts are tied to the donor's death or estate, it's difficult to bring up the topics. This summary gives you a brief overview of what is considered a Planned Gift and how to use them to benefit your estate and the Cascade Pacific Council.
Donations by Planned Gifts can be made using:
1. Appreciated stocks, bonds, mutual funds or real estate property. By giving shares of appreciated stocks, bonds, mutual funds or real estate to the Cascade Pacific Council your tax deductible gift can also reduce or eliminate capital gains taxes.
2. Insurance Policy, IRA or Retirement Plan Beneficiary. If your current beneficiaries no longer apply, designate the policies, accounts or funds to the Cascade Pacific Council. If the Council owns the Policy or account, it then is not included in your total Estate that is subject to inheritance taxes.
3. Charitable Remainder or Lead Trusts. You can use cash or appreciated stocks or property to fund Trusts that will provide a designated income source for you and/or your loved ones. Trusts can be structured for either an immediate or deferred pay out to you or your beneficiaries over a number of years. The Cascade Pacific Council then receives either the balance of the trust or initial payments upon completion of the Trust.
4. Charitable Bequest in your Will. You may name the Cascade Pacific Council, or one of our specific programs to receive a bequest through your Will. This positively affects the inheritance taxes on your estate. You can choose to state a specific gift amount, provide a percentage, or assign the remainder of your estate. Your valid Will should be reviewed and updated as needed, especially if your family or financial situations change.
Using one of the Planned Giving options listed above may positively impact your current taxes; reduce potential capital gains or inheritance taxes. In structuring all Planned Gifts it is important for you to consult your legal/financial advisor on its deductibility or impact on your particular financial situation.
No matter what type of support you can provide for the Cascade Pacific Council, your gifts mean that we can continue our mission to prepare young people to make ethical and moral choices over their lifetimes by instilling in them the values of the Scout Oath and Law. For more information on ways to support Cascade Pacific Council or how a Planned Gift can benefit you, your taxes and our programs, contact Endowment Director, Mike Egan, at 503.225.5779 or michael.egan@scouting.org. Your gift planning today will support Scouting well into the future.
Presented by Mike Egan, Development Director
[ Originally published in the summer 2006 edition of CPC Times. ]
---
View additional Scouters' Blog articles