Eagle Scout Celebration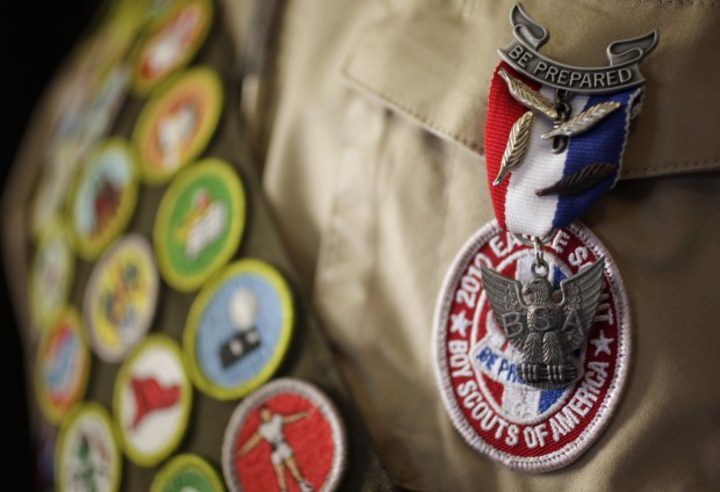 Congratulations Eagle Scouts!
The 2018-2019 class of Eagle Scouts and their families are invited to attend an exclusive evening celebration in honor of their achievements. Join us at the 2019 Eagle Scout Reception for an evening of fun, fellowship, and inspiration.
2019 Eagle Scout Reception - August 21, 2019

Oaks Park Dance Pavilion
7805 SE Oaks Park Way
Portland, OR 97202
5:30PM: Event Check-in
6:00PM - 7:00PM: Reception
7:00PM: Enjoy Oaks Park. Tickets will be handed out during reception. If you would like to receive your tickets earlier in the day (no earlier than 3:00PM) please email Carrie Hutchcraft at carrie.hutchcraft@scouting.org.
You will enjoy heavy appetizers, beverages and a one-hour program. We are pleased to announce that you will meet and hear from a National Distinguished Eagle Scout Award recipient as well as several members of our council Eagle Scout Alumni Association.
Job Skills Workshop
A special workshop hosted by the Eagle Alumni Committee will be held from 3:00PM to 5:00PM. Come learn unconventional ways to create a resume and impress an interviewer using skills you learned from Scouting. Space is limited to 20 participants so act fast to reserve your space!
What you will learn:
Resume – How to construct a non-conventional formatted resume that "connects the dots" from the transferable skills learned from Scouting (ie. Leadership, project management, communication) to fill the key "pain points" of the job posting.
Interviewing – How to "wow" the interviewer with non-verbal communication (ie. Firm handshake, eye contact) and impressive answers to tough questions (ie. "Tell me about yourself"; "What is your #1 weakness?").
Social media, cover letters, LinkedIn, networking, incorporating "stories", etc.
Costs
Every 2018/2019 Eagle Scout in attendance is free and will receive an Unlimited ride pass valued at $40.00 (valid 8/21 only).
Up to two guests may accompany each Eagle Scout to the reception. Guest tickets are $15.00.
Additional Unlimited Oaks Park passes may be purchased at $25.00 for guests and family members (valid 8/21 only).
Sponsorship Opportunities
Sponsorships help defray expenses of the Eagle Scout Celebration and allow the council's newest class of Eagle Scouts to attend at no cost and provide subsidized ticket prices for their parent/guardian(s). Contact Director of Development Anna LaPointe to learn more about how you can support future leaders as a sponsor for the Eagle Scout Celebration.
| File Name | Description | |
| --- | --- | --- |
| Eagle Scout Celebration Sponsorship Opportunities | | Download |